I fell in love with a Dinky-Toy Hudson Commodore when I was 6 years old.
I'm fast aproaching 69 now, but I've still got that toy.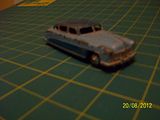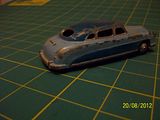 Other than photos, I have never actually seen one for real. Closest I got was a '38 Hudson Terraplane turtleback when I was a teenager. A great ol'banger, but lacking the character of the 40's stepdowns.
Doc Hudson rules, OK
Johnny..