For those of you who don't go to AirDave's forum or the Cardboard Warriors forum, this is what I've been working on during February. This month's hoard was 'Circus Comes to Silver City', with the goal to come up with circus and old west stuff for gaming. Alas and Alack, I was the only one to submit anything, but I don't think it came out too badly.
Originally I was going to do a Big Top and a couple wagon models with decent undercarriages. However, someone suggested I try to do EZ-Bild versions. Once I got a basic layout worked out, the wagons just kept coming. I also tried to have a more catenary sag in the roof of the tent, which can be improved later on.
You can read about the development of the wagons, tent and bestiary at
Circus Hoard | Cardboard Warriors forum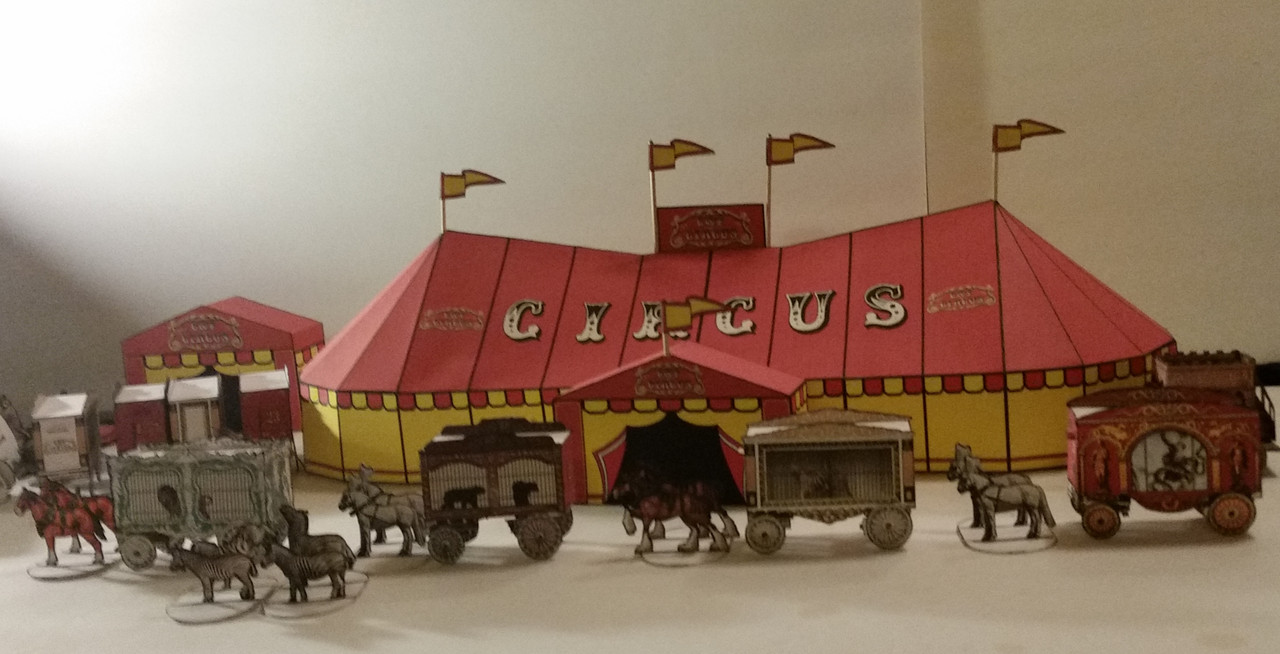 There were actually more wagons done after this photo, but then I started dividing things up between bestiary, wagons and tent.
If you are in a circus mood, hop on over to the CWF website,
Circus Comes to Silver Springs -- FH 174 (February, 2019) | Cardboard Warriors forum