Just finished these two models: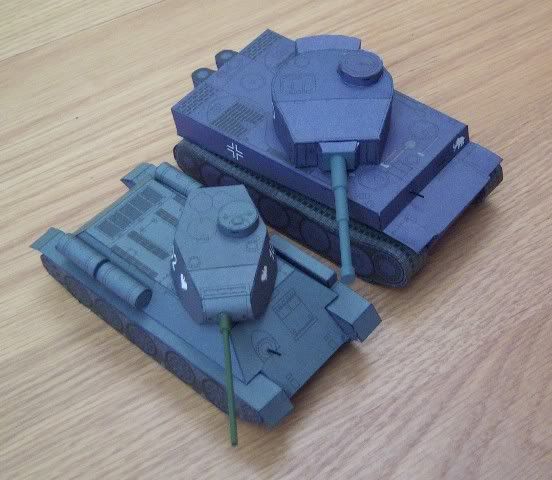 They are from WAK and are 1:50 scale, and come as one item. I know they are simple kits but they still took me three weeks!
Replaced both barrels with wood items, and painted to match. Though the T-34 model colour does not seem to have come out properly on the photos.
Just needed a simple build while trying to figure out the next stage on the K-wagen
Tim