The individual parts of the puzzle cube were quite entertaining to assemble.
Nice way that the folds and tabs worked out. I noticed on the parts sheets for the individual parts that some of the fold lines were solid instead of dashed or dot-dashed, but it became obvious how the folds should go. Pages 2,4,6 .
Here are a couple of pics of the assembled cube: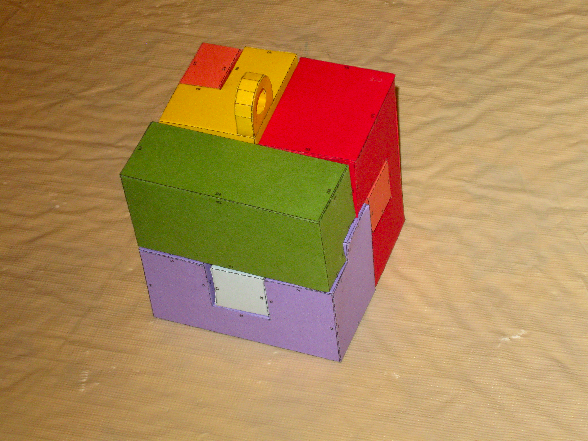 Sneaky the way the pieces had to be fit to assemble the cube. Go out of order and the parts won't fit.